Whoops, we missed a week or two, we'll blame the school holidays … Which, are now over, so the crowds have dissipated, and there's been snow!
So let's crack on with what has been, what's on the radar, what we can expect in snow and weather, and what's been happening around the industry.
The week that's been …
The big news really, aside from it being less busy now the kids are back to school, is that we got some snow! Pretty decent snow also, with 45cm at Cardrona for the week, 48 at Treble Cone, 35 at Coronet Peak, 20cm's at Ohau, 19ish at the Remarks, 15 at Lyford, 14 at Mt Hutt and mostly dribs and drabs elsewhere. Clear winners, Cardrona and TC! Not surprisingly the weather brought a couple of closed days, and some great skiing. Very envious photos out of many areas, and it was great to see Bluff Face open at Porter's yesterday! Mt Hutt though was the clear winner with the photo below taken on July 22!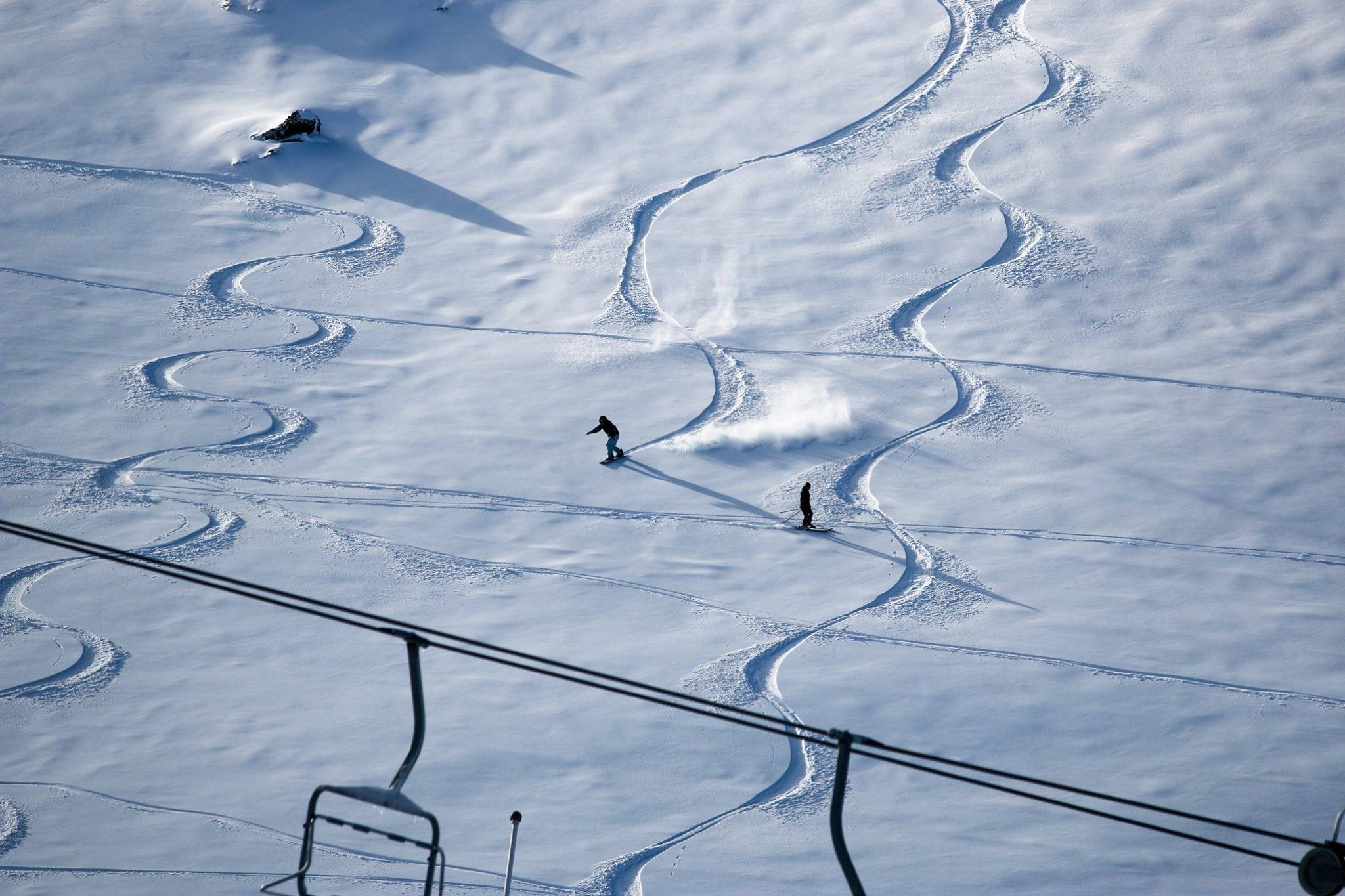 Opening soon …
There always were going to be a few delayed openings due to Covid but unfortunately the weather has added to some of the woes. Sadly, Cheeseman's planned opening this weekend has been delayed until there is a wee bit more snow, Cragieburn has yet to announce this weekend's plans, but the good news is that on Saturday Broken River and Rainbow are opening. Temple Basin has announced Aug 1, and Olympus must be close also. The big question for many however is how are things looking at Whakapapa and Turoa? Just announced is that the Valley T is opening this weekend and the Knoll is not too far behind. Great news! Lastly, don't forget that from this Sunday The Remarkables is closing weekdays, but open weekends. No changes at Coronet.
The Weather, and Snow?
Right then, what's it looking like for the week ahead?
Ruapehu. Looks like snow and strong winds continue on into Friday, then ease Saturday and Sunday with southwesterlies dying out. Clouds should be clearing Sunday. It should be a decent weekend. But things really pick up Monday through Wednesday with fine weather and light winds. Thursday bad weather is possibly back on the radar. Let's hope so, and that it brings the goods.
Canterbury. Friday will be clear, with generally moderate winds and then it's generally fine with light winds most days through to Wednesday. Basically, a great few days ahead to ski, but no new snow sadly …
The Mackenzie. Pretty much the same as Canterbury, fine pretty much all week, ripper conditions to enjoy the decent snow they have!
Wanaka and Queenstown. Snow showers clear tonight to a relatively fine day Friday. Some models suggest there could be snow showers Saturday, but in general the weather should be fine to partly cloudy with generally light winds through to Wednesday afternoon when there's a chance of the snow kicking back in again.
Overall then, the weather for the weekend should be generally good for skiing around the country, with Monday through Wednesday looking especially good with lights winds.
Industry Happenings
The Remarks have suggested that the new Sugar Bowl Chair could be ready to open "by the end of July". That's not far away, exciting! But the big news this week was Ruapehu introducing their new parking system. It seemed to go pretty well, but understandably there's people for and against, and until the mountains are fully open we won't see how they cope with demand.
Deal of the week?
Trying something different is always a good idea! This week on Book Me, Snow Farm are doing a $30 day pass and $20 for hire. Definitely worth a go!
Lastly, this week's pick for skiing?
A bit tough with fresh snow all round, but our pick would be Cardrona. 45cm on top of a growing base, should be sweet! Like this image, posted on the 18th by Cardrona, just devine!