Unless you've been living under a rock you will have heard that we've just got a ton of snow in New Zealand! The early season storm of 2022 delivered! New Zealand is on track for one of the best openings, ever.
The forecast last week was a little insane (or unreal?) but interestingly many areas got close to them, with reports of over 1m or snow common. Treble Cone maybe didn't get the forecast 2+m, but they came close. As they said "quite possibly the biggest storm we've seen in 20 years. We're seeing about 120-150cm of snow on the roof of the base building currently". Sadly rain got in first at Ruapehu, but they still got a solid snowfall of around 45cm which gets them closer to opening. Mt Hutt got a decent fall, but due to the wind it's mostly at the bottom of the field! Similar story possibly at Dobson, more to come on that.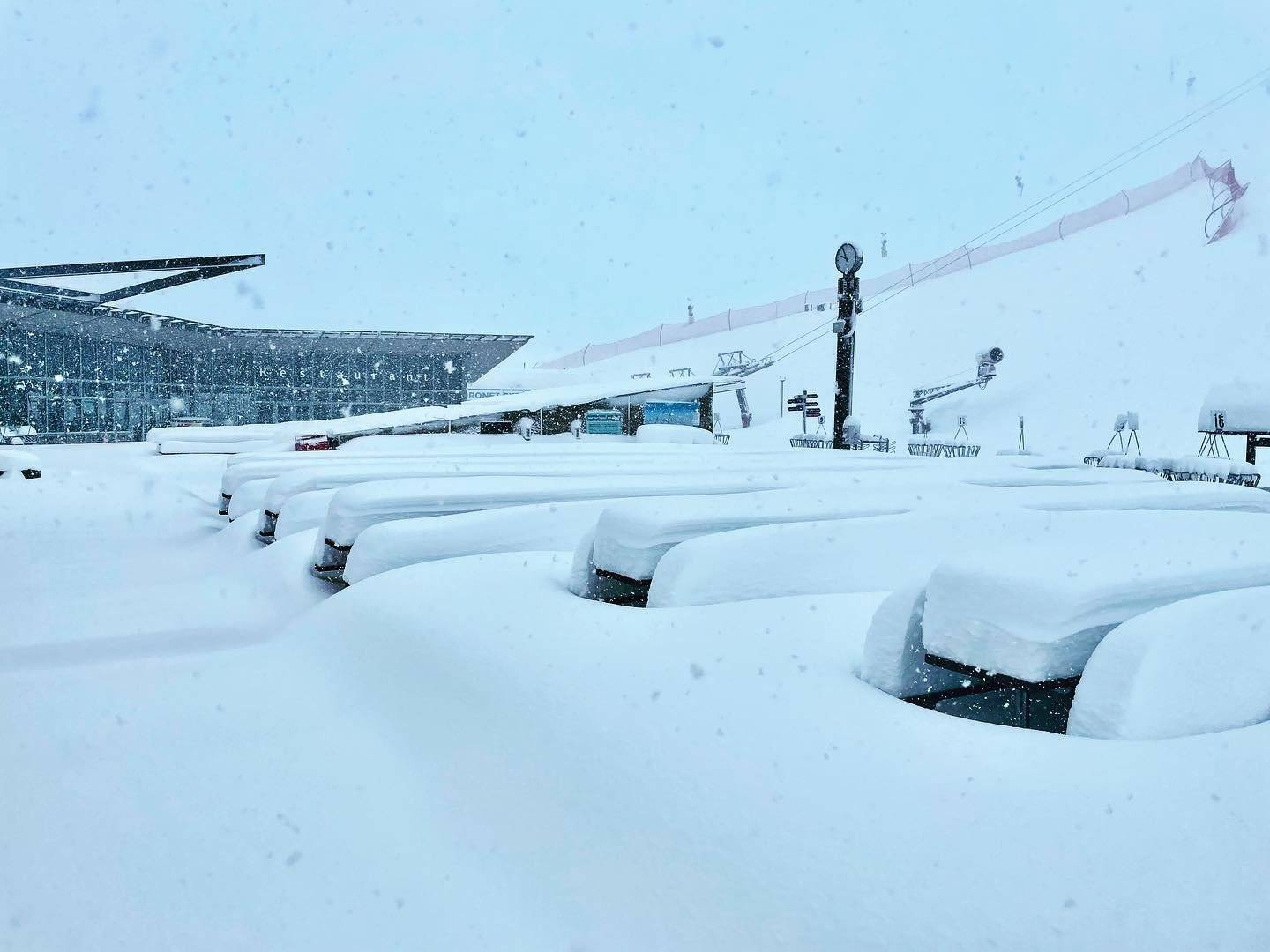 The storm is all but over, but the effects are still being felt. The Crown Range was closed today due to avalanche danger (!) and the Lindis is still closed as of writing. Due to the amount of snow and wind loading, avalanche danger will be high everywhere, and it will take time to clean up the roads and get ready to go. Many areas now have 1m+ bases, unreal for this time of year!
Which is good news, because this means we have some openings! More good news is that in the South the weather should be reasonably settled in the next few days, and we'll soon have our new forecasts online.
Cardrona should be back up and running Wednesday. Coronet Peak opens this Thursday June 16. Mt Hutt is scheduled now for Friday June 17. And The Remarkables opens Saturday June 18. And of course, Hanmer Springs, a small club field in Canterbury is OPEN, currently the only field in Canterbury. There will be others as well, we'll keep you updated!
In the mean time keep an eye on the New Zealand snow reports!