For many areas around NZ you might be forgiven for thinking winter hadn't yet started. It's felt warmer than normal, and despite a lot of rain in places this hasn't translated into snow (unless you were Mt Hutt, Dobson, Roundhill or Ohau).
That all changed last Sunday, August 8 as the weather turned, and the weather gods turned on the snow taps, finally! Let's take a quick look at what was delivered, and what's on the horizon!
Mt Ruapehu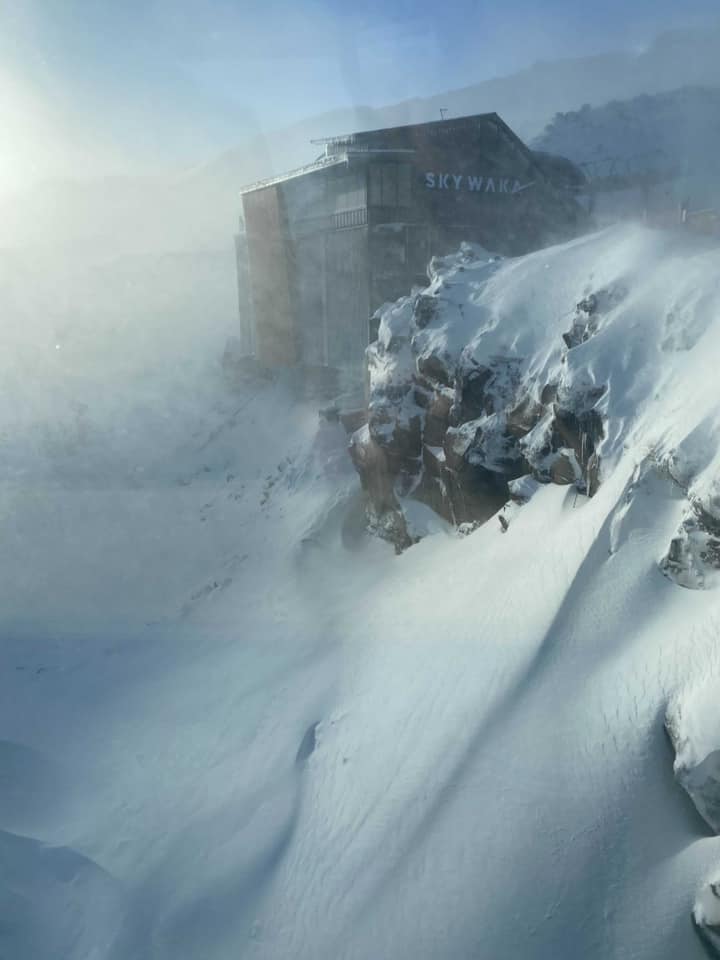 It's no secret that winter has been a bit slow at Ruapehu this season. There's been no big snowfall, just many infrequent smaller ones. But this storm smashed them, delivering around 50cm of snow, more on the upper mountain, and rifts of up to 1m high. Currently they are clearing the mountain, de-icing, undertaking avalanche control, and access on roads around the region is a bit tricky. So all going well they should be open (Wed Aug 11) and who knows, it could be pretty amazing with the mountain transformed. But the good news doesn't stop there. The snow tap gets turned back on Thursday and continues for the next week or so, there could easily be another 60cm or so. All up, Ruapehu is now looking good, winter is definitely on!
UPDATE: Turoa opened around 10.30am!
photo: Sami Wiggins/Mt Ruapehu
Canterbury/Nelson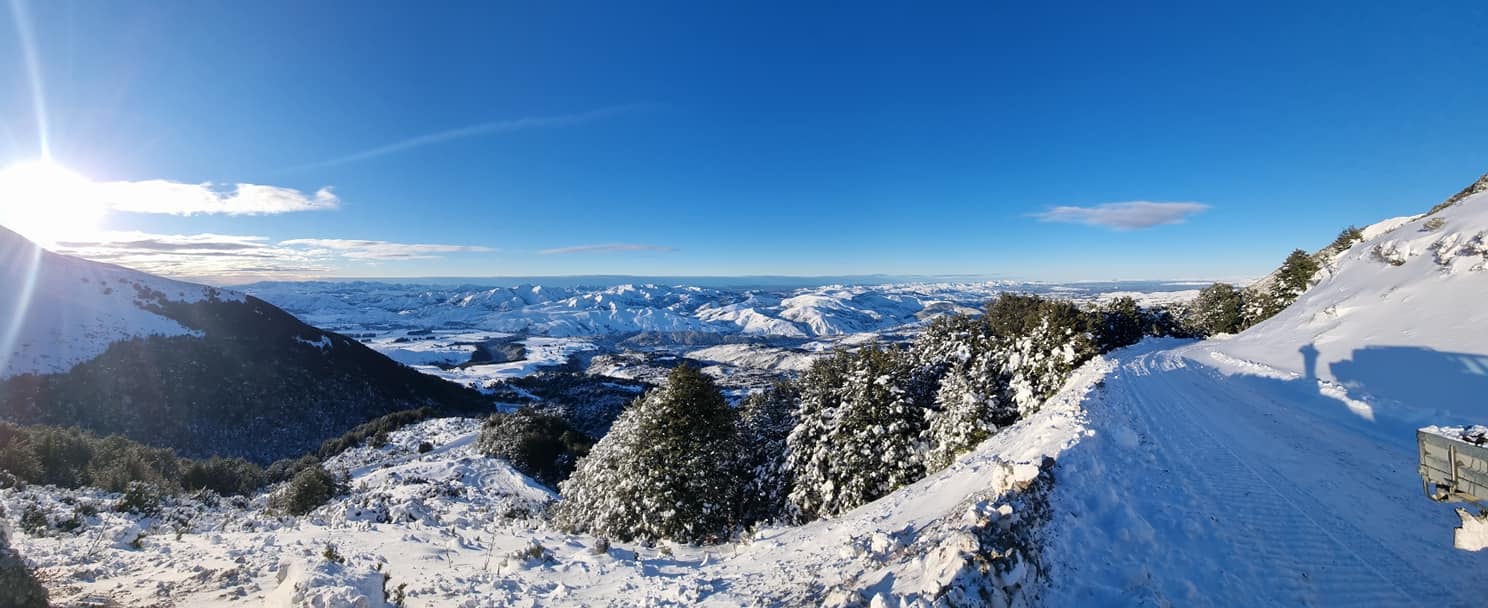 Like Ruapehu, Canterbury and Nelson bore the brunt of this southerly system with truly wild weather and big snow. Most areas picked up 30-50cm of wind affected snow which is really filling in a lot of gaps, or in the case of Mt Hutt, Mt Dobson and Roundhill, just making what is already an epic cover, even more epic. They are having a season like no other. The good news however is that the Craigieburn's also got a good dose of whiteness with Porters reporting up to 30cm. Cheeseman, Broken River, Olympus, and Temple Basin are all open. Some are still reporting slightly "sporty" conditions on the lower access towns, and Craigieburn has still yet to open, quite possibly because of access.
Just a bit further north, Hanmer Springs is back on again after heavy snow falls, and maybe even more exciting, Mt Lyford has spent the last 24 hours pushing up their road with huge drifts. All going well they will be opening tomorrow and it could be amazing!
Photo: Mt Lyford
The Mackenzie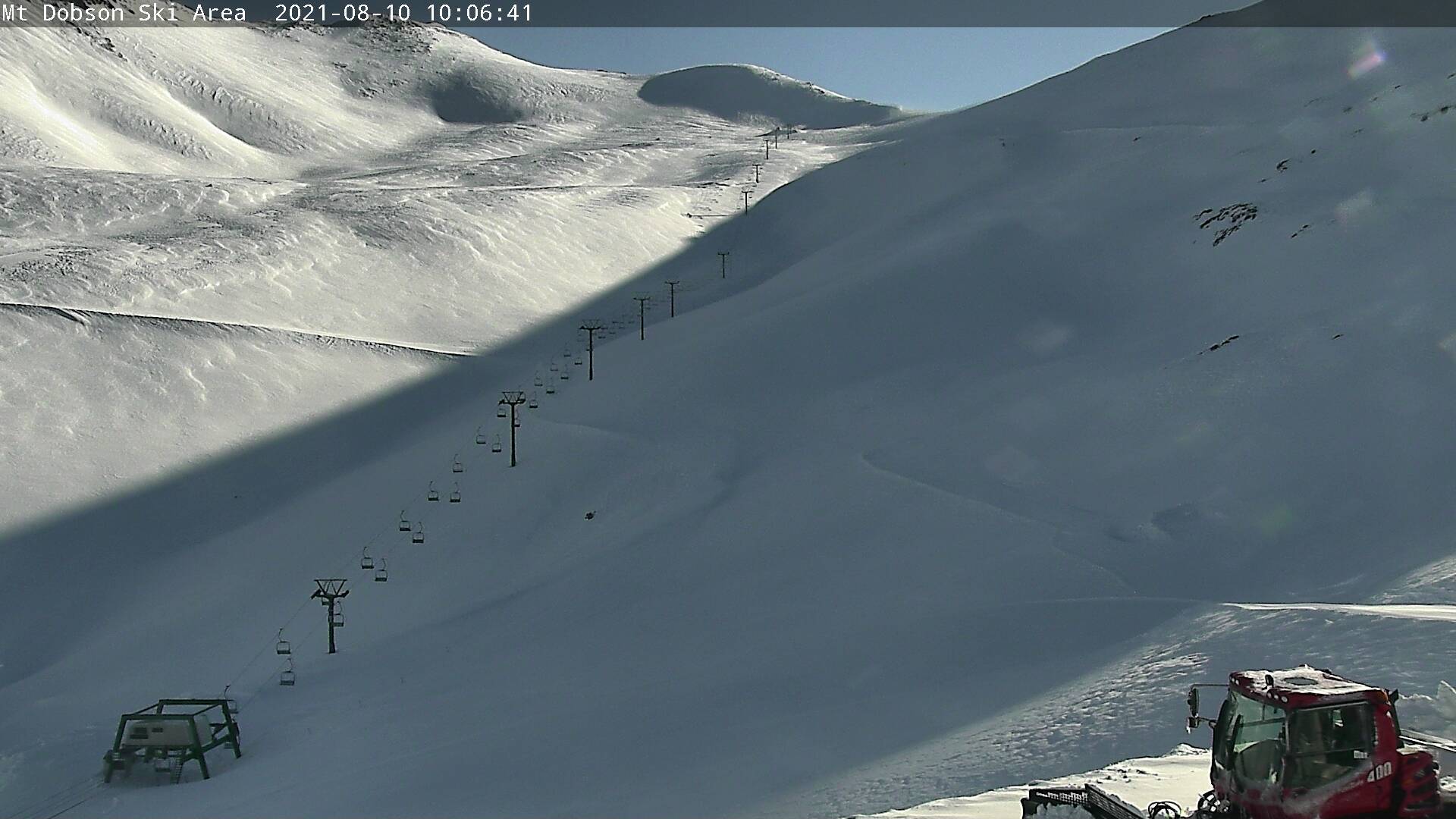 If you've had your eye on the snow, you might know that Mt Dobson is having a season like no other. It.Is.Amazing. They have reported 40cm but have had road issues so they are closed today, but tomorrow … It could be the day of the season? Over the other side of the hill Fox Peak is also opening Wednesday which is great news. And over the next range, Roundhill is also having a stellar run of snow and weather. We can't wait to ride the Heritage on a powder day soon! Ohau is also having a bumper season and they will see a TON of new snow over the next week, starting Thursday.
Photo: Dobson Webcam
Wanaka and Queenstown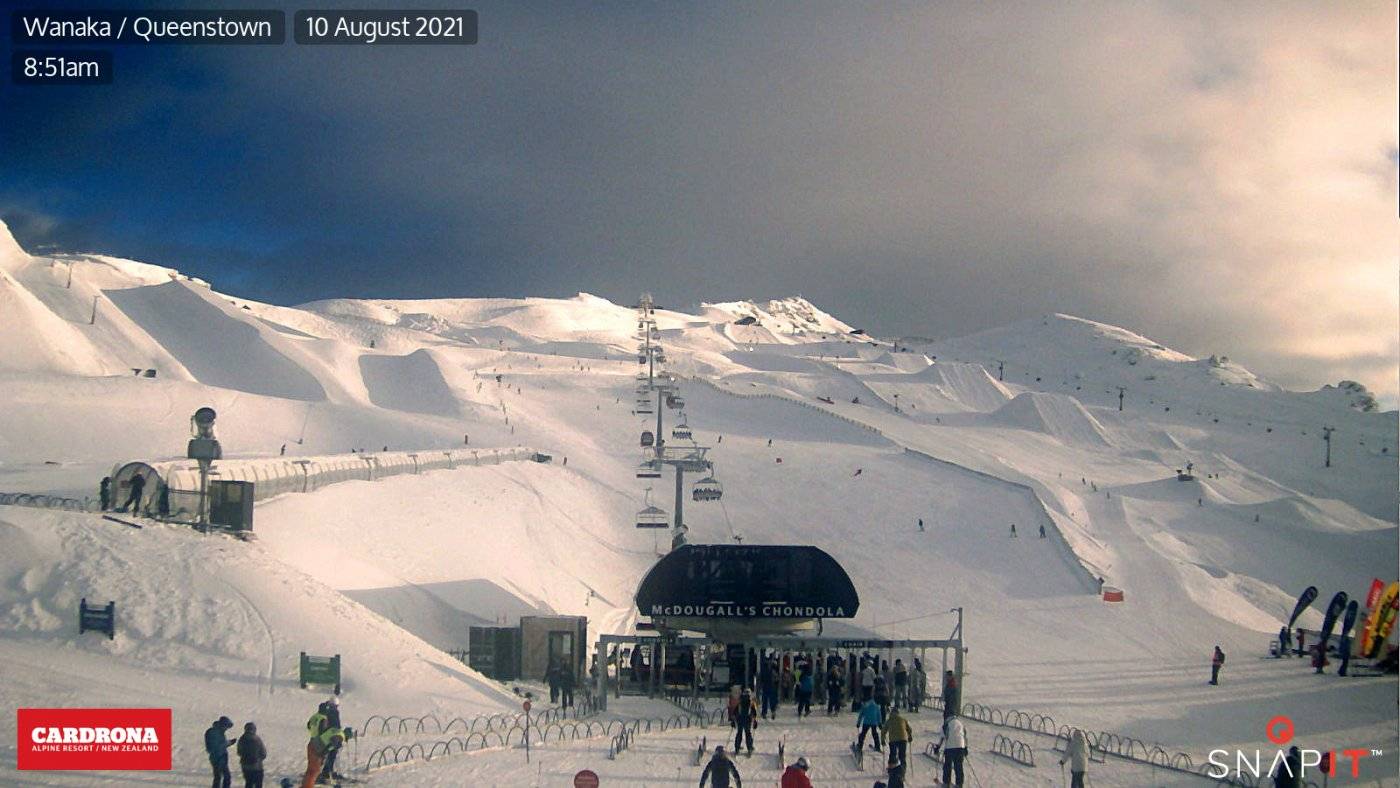 It is true that while the big storms so far this year have been a little less giving to the southern areas than we all would have liked, they have been getting snow, just not the huge "headline making" dumps. With snow making and top ups from mother nature, we understand the mountains have been riding well and there's always lots going on! Like the rest of the country, more snow starts arriving Thursday, and this time Wanaka and Queenstown are equally in the firing line, with 60-80cm forecast.
Photo: Cardrona Webcam
Overall Outlook
While our national forecasting agencies have suggested a warmer August it's not yet playing out like that, with as we've said pretty much a week of snow ahead of us, starting thus Thursday. And while the season has definitely been a little slow starting, it feels like we're in a good pattern now with regular snowfalls. We love August, well, we actually love September more with warmer, longer sunny days, and we think the snow is always better! If you haven't already, get your gear out and dust it off, winter is delivering and it's truly time to get amongst it!