It's still June and we've got Mt Hutt and the Remarkables open, Dobson opening this week, and Roundhill not that far away. But it's still more snow, or cold temps needed for some areas. Let's check it out.
The week that was …
Up north, it's still pretty much the "Happy Valley" show, but the good news is that it's been cold enough for snowmaking at both Turoa and Whakapapa. Finally!
Down here in Canterbury, the train keeps on a rolling for Mt Hutt and they are now reporting an upper base of 245cm, in June! Same story, cold, with lots of snow making going on both at Hutt and Porters.
Again, due to snow making both the Remarks and Cardrona have got their beginner areas open, but we're still a little way off for Coronet Peak by the looks of it. Sadly warm temps today are not helping at some areas today.
So yep, right now, Mt Hutt is stellar and there has been some epic turns we've seen during the week. Get on the plane and get your snow fix!
Opening soon?
Well, that's the big question, that really only mother nature can answer! We've got a cold blast coming soon, more on that in a minute, but right now a number of areas are waiting for more snow, or colder temps for snow making.
Having said that, there are two ski areas that are looking good, and one is probably opening tomorrow. That is Mt Dobson, the other is Roundhill, looking pretty good also!
So the big news, Mt Dobson opening tomorrow, weather permitting. With a 1m+ base, one of the best in June, they are having a limited opening theoretically for season pass holders, but on their Facebook page they suggest you can buy a day ticket, so get along if you're keen! Should be a clear day, with moderate winds.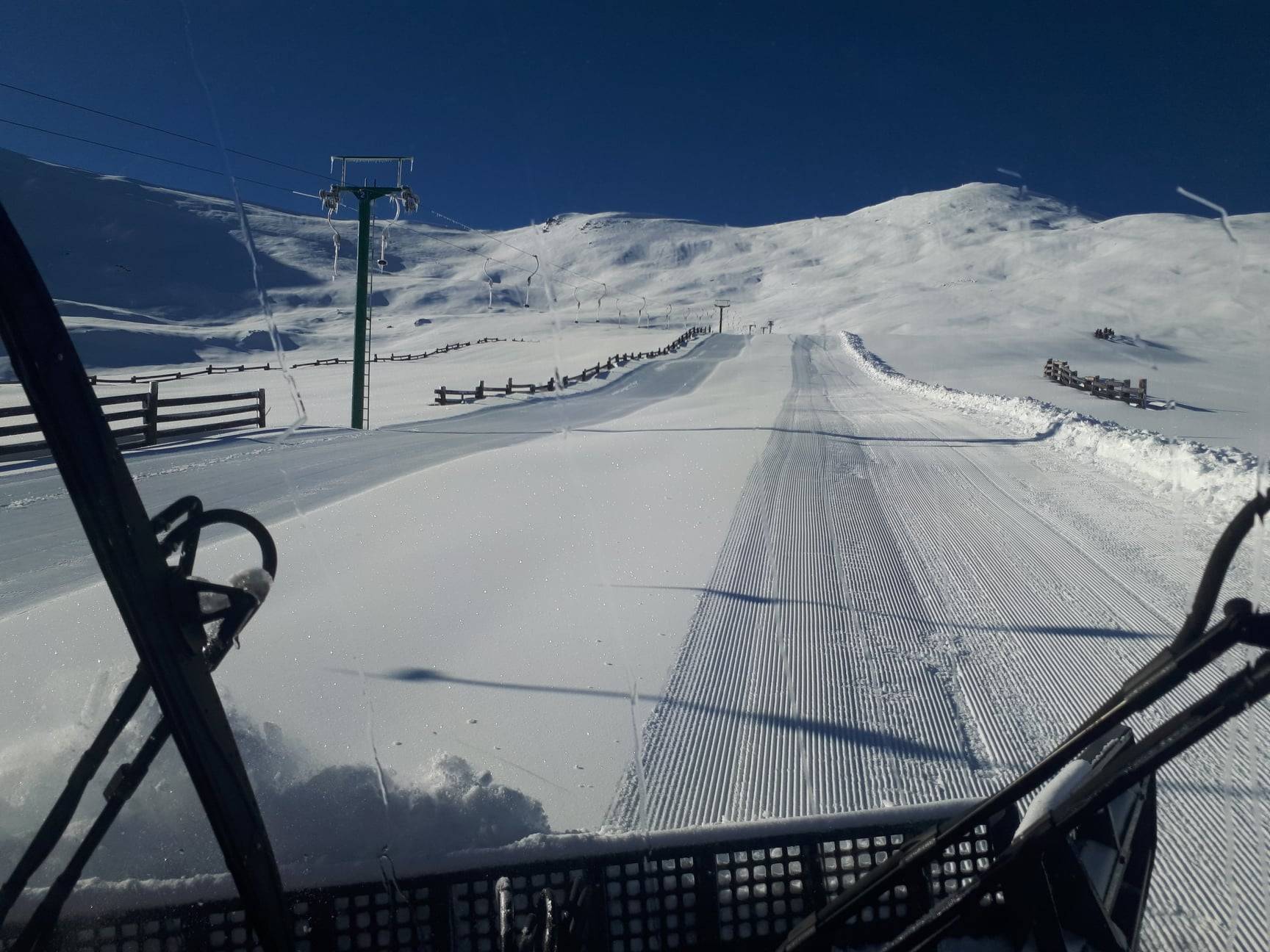 Roundhill is next, opening July 2, and it's looks mint.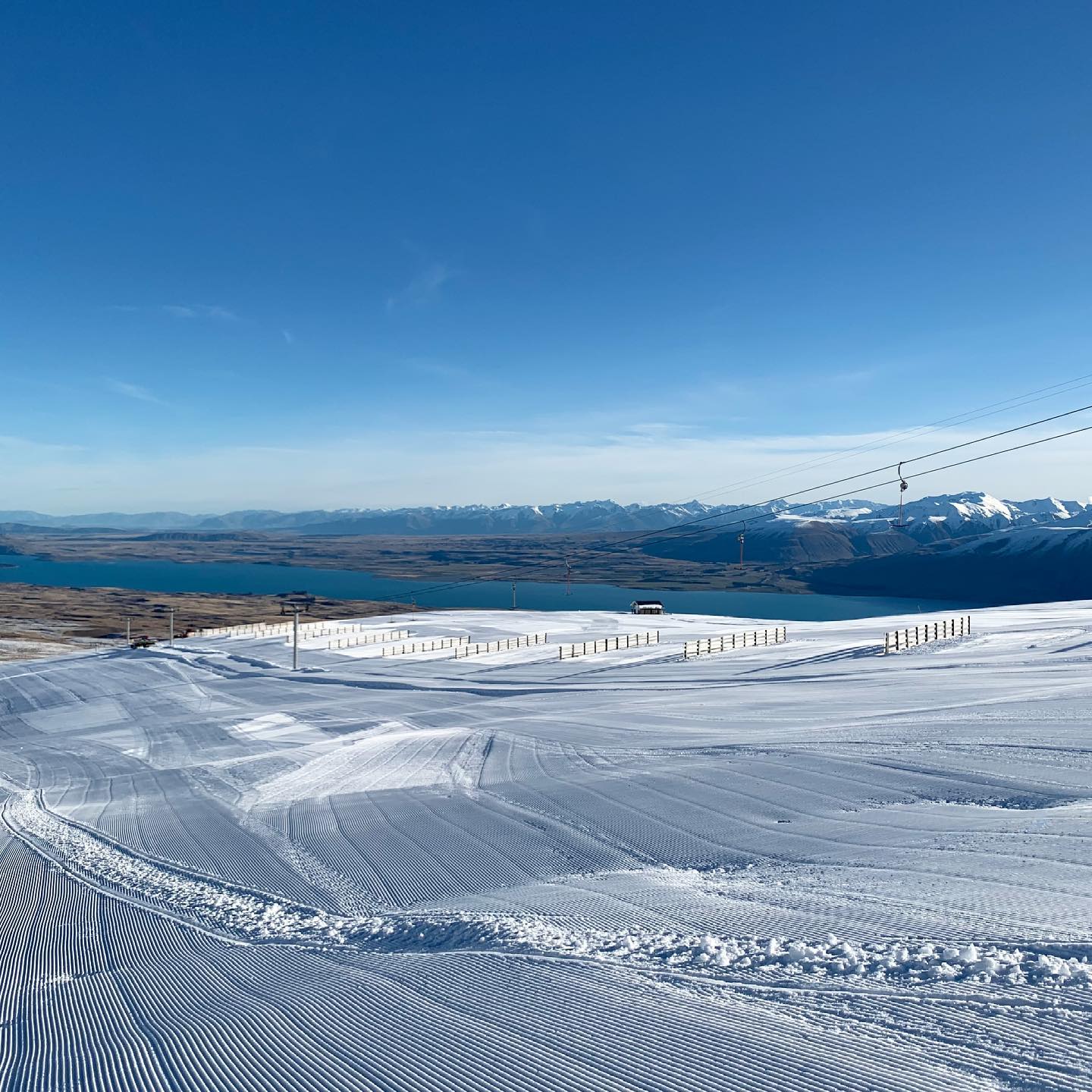 Down south, Cardrona and Coronet had planned to already be open, but that's obviously delayed while we wait for snow or cold temps (both coming). Treble Cone will be closed over the weekend while they wait for more snow. But they say watch this space and check back on Monday for an update.
Interestingly, the Remarkables was due to open July 4, but have brought that forward. As of today, the beginners area, Curvey Basin Express, Alta Quad & Sugar Bowl Express are all open. Although not all terrain is open.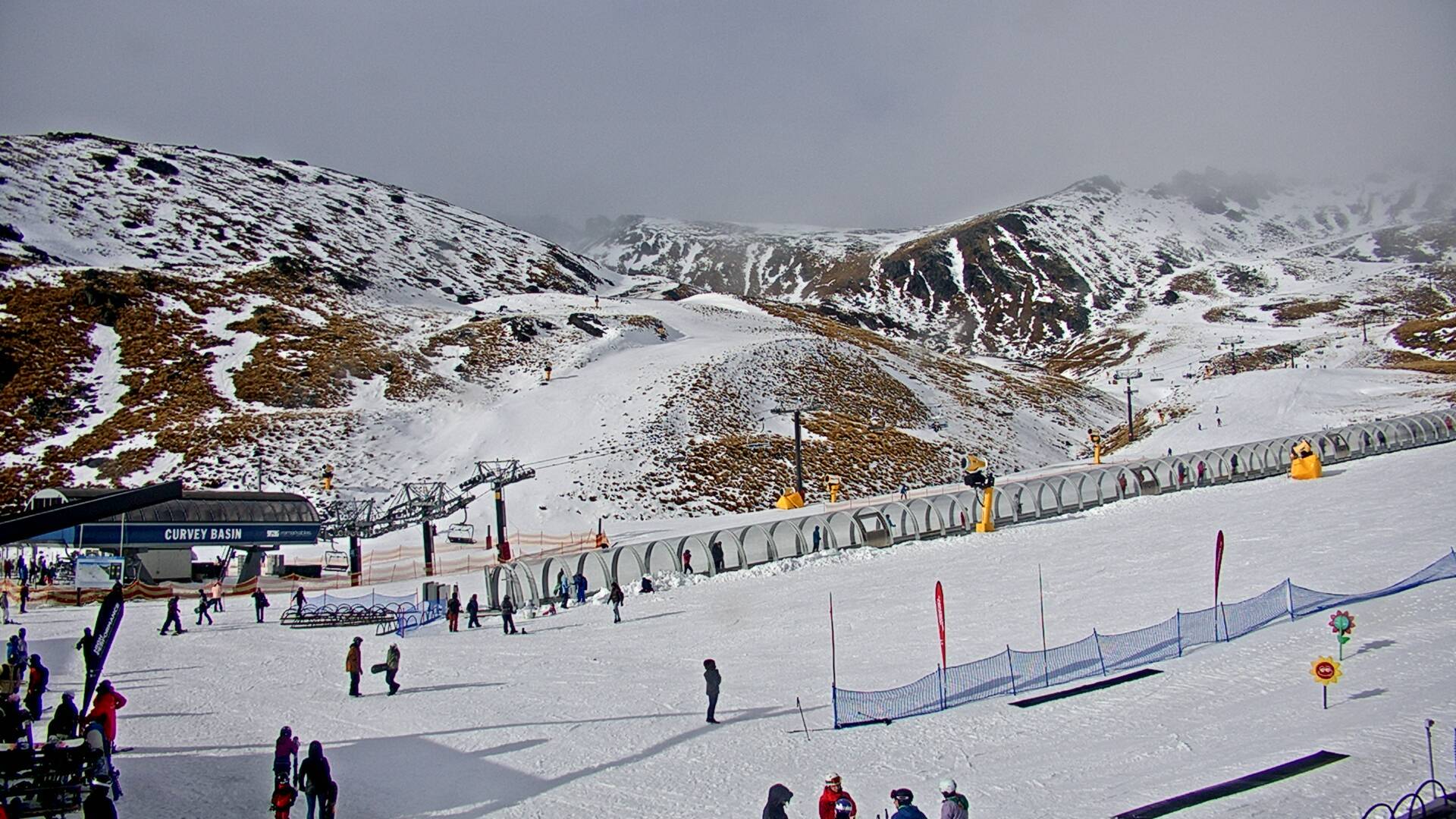 Up north at Ruapehu, as we've said snow making is in action when it's cold enough, but they need a lot more, and a decent dump to get the upper mountain open.
Weather
Right, we'll keep the weather brief today because it's somewhat consistent across the country, with good, and not so good news …
Friday/Saturday. Sadly, warmer temps generally across the country, with rain in some areas
Sunday to Tuesday. Temps cooling late Sunday with rain turning to snow. Up to 20cm for Turoa, Treble Cone, Ohau and others, but lower falls further East at Hut and Porters. And it will be cold, very cold, on Tuesday/Wednesday!
Wednesday to Friday. Warmer temps again down South, with some variation in Canterbury, while up North it remains cold until Thursday (ideal for snow making) before warming up again.
All in all, a mixed bag, with a little too much warmth for our liking, but you never know, you can get some decent snow as it swings from the NW!
Best days this week, generally Tuesday/Wednesday/Thursday around the country, with maybe even a little pow on the Tuesday?
Right, that's it, we're calling it quits for the week. Think cold, and snow, and if you live in Canterbury, with Dobson opening this weekend, you've now got some choices. Woohoo!