Mt Hutt is open, one of the best openings in years. We've got snow on the way for some areas, and cold temps for all. But sadly, a delayed opening or two …
The week that was …
Mt Hutt kicked of the season last Friday with a belter of a day. Great crowds, the new lift, and tons of snow. Same on Saturday, the only problem being the snow off trail was, let's say, "firm"! The good news is that more snow has fallen on Thursday and Friday this week, but fresh snow on a firm off-piste base means some risk. With more snow in the forecast let's hope this all bonds, because they will be seriously rocking! Good news also for a number of other areas in the Mackenzie and Canterbury. Dobson, Cheeseman and Ohau picked up 20cm to the base, with a similar story at many surrounding areas. For those with snow making, there's more good news, cold temperatures are here!
Down south it hasn't been quite so good for Wanaka and Queenstown, but again, cold temps are here and the snow guns are blazing.
Up north at Ruapehu, Happy Valley is well underway, but it's less positive for Whakapapa and Turoa. No natural base at this stage, but we know that can change quickly! And all going well we should see snow making temperatures from early next week to get the base going on the lower slopes. Fingers crossed.
The highlight of the week however happened at a small club field in Canterbury, Mt Olympus. During the storm 2 weeks ago their access road was washed out, and with limited financial resources their season was looking in doubt. But, they launched a fundraising campaign online, looking to raise $30.3000 to temporarily fix the road, and then knowing it would cost another $20,000 in summer to complete it. Fair to say, people still care and love club fields, they smashed their goal, raising the $30K in less than a day, with the total now at $74K, simply amazing! We're looking forward to skiing there this season! https://www.boostedsport.org.nz/projects/mt-olympus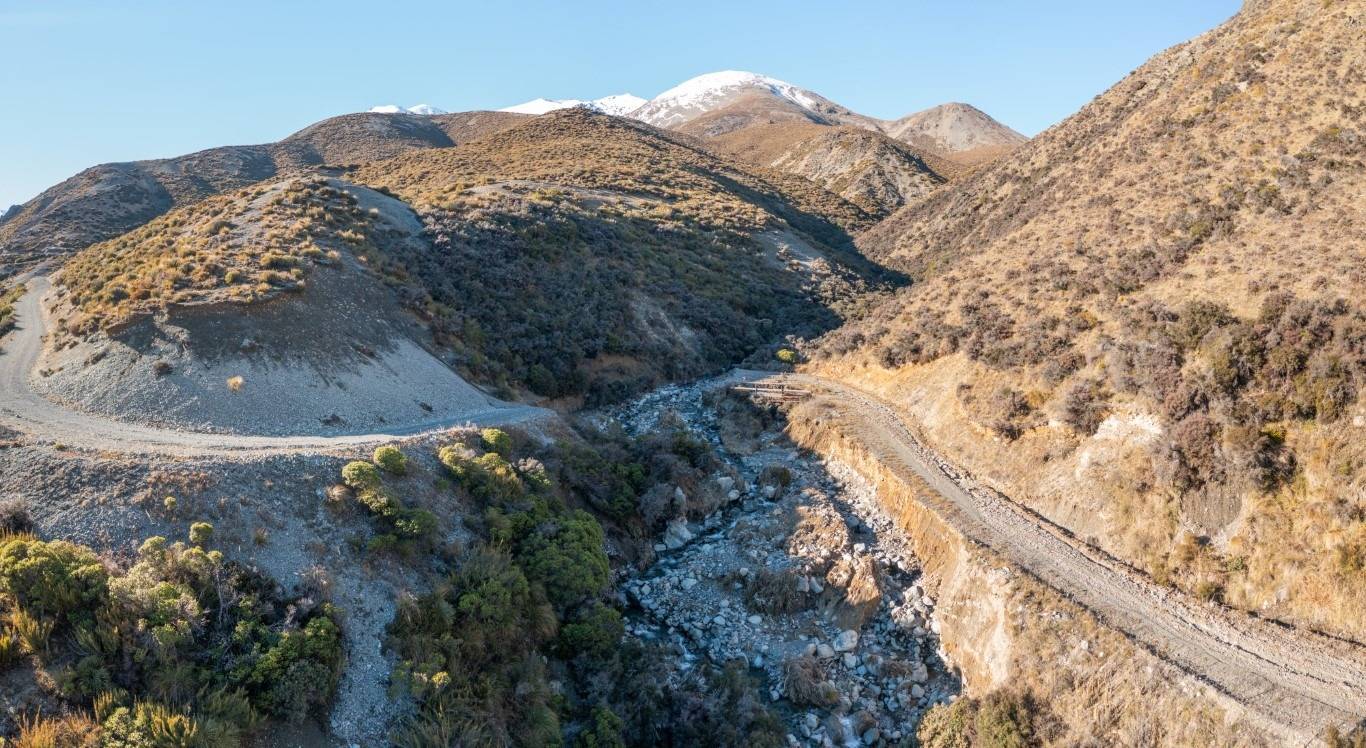 And watch the video, incredible footage, Mt Olympus Road Flood Damage 30th May 2021 - YouTube
Opening soon?
As we've said, Mt Hutt in Canterbury is open, and off to an awesome start. Cardrona was due to open today, but a lack of new snow has meant this is now postponed. But, with probably 10 days of cold temps and snow making ahead, they are saying the learners slopes could be open Monday June 21 and we wouldn't be surprised if McDougall's opened later in the week.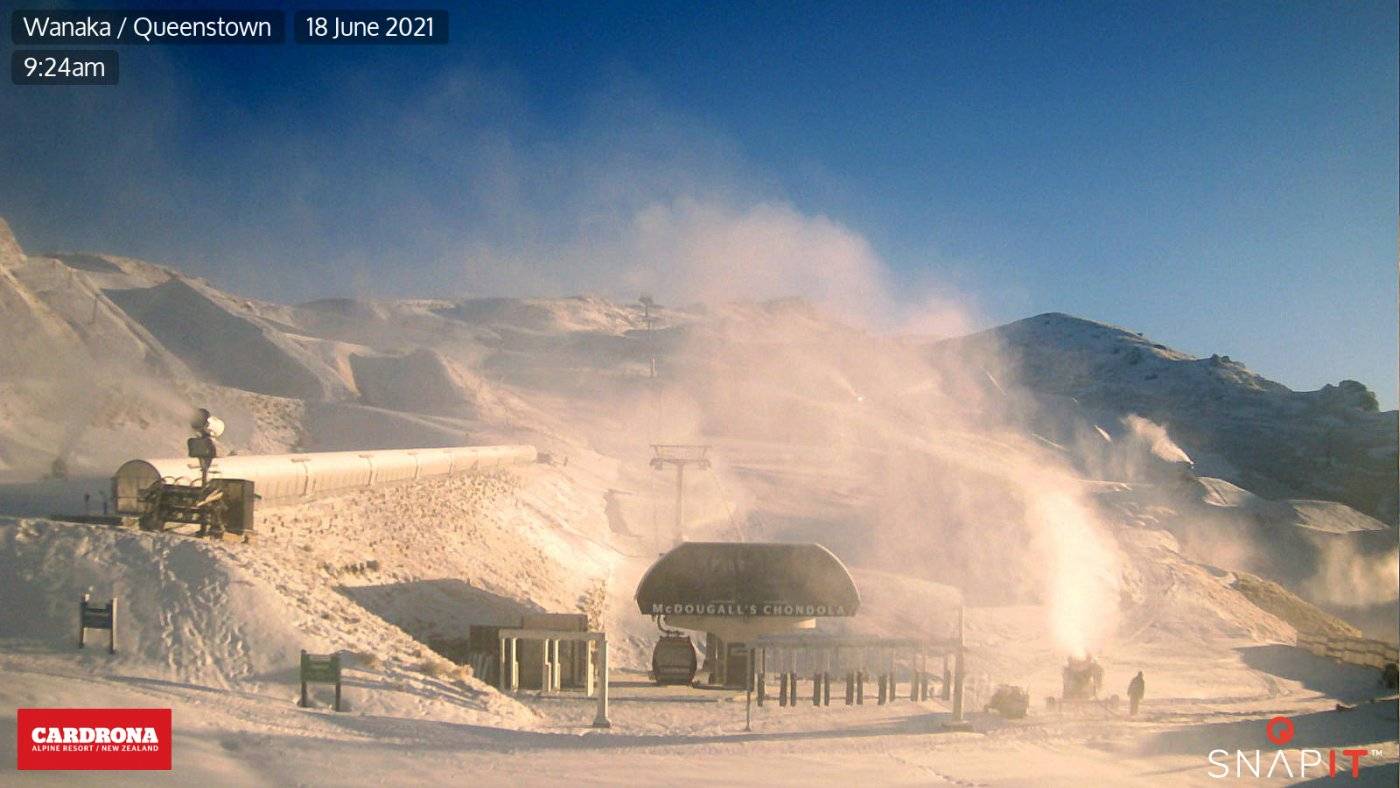 Coronet was next up, due ti open tomorrow, Saturday June 19, but again a lack of natural snow has forced a delay. The good news, like Cardrona, cold ahead (!) and already after a few hours the base is starting to look white. Their official word is "Opening day which was this Saturday 19th is going to have to slide back a day or two." Expect to see some beginners open soon, and with the largest snow making system in the country it wouldn't be a surprise to see the Coronet Express not too far away.
Weather
Up North we're going o see a mixed bag of weather for the week, with snow showers on and off, moderate to strong winds, and colder temples midweek onwards. Fingers crossed!
Down south, the story is mostly all about "Cold". And that means snow making and tons of it. Late next week we might see some snow showers move in for Wanaka/Queenstown.
Up in Canterbury, same story, cold (!), but with a twist. We've had bad weather for a day now, and it's set to continue until early Monday, with snow likely. Again, combined with cold temps you'll see Porters getting ready to open, and the clubbies will be well happy that they are on track for an epic opening.

Industry News
We all know the CVID and border closures have been an issue, for many industries. The snow industry is no exception and has a reliance on workers filling roles in many capacities from groomer drivers, to snow safety, to instructors. Ruapehu highlighted this issue last week with RAL CEO Jono Dean saying that the current restrictions stopping skilled workers coming into the country are hampering the recovery of the country's ski industry, along with the slow approval of working holiday visa extensions. "We've been waiting for months for Immigration New Zealand to lift these restrictions but nothing has been done and it's seriously threatening our ability to open parts of Mt Ruapehu's ski fields this winter."
Let's hope this gets resolved!
That's it for the week, pray for cold and snow!