Spring is well and truly here and we've seen in the last few weeks wind, snow, rain, but plenty of sun also! The days are longer, it's warmer, and those lovely "spring releases", my favourite time of year to ski!
Fair to say, it's a funny old spring this year. Aussie is closed, Auckland is still locked down, but the ski areas are still open and looking forward to people blowing off the lockdown cobwebs and getting on the snow. Sadly however, spring signals that we're in the closing weeks of the season, so let's check out who's open.
Spring Skiing and Closing Dates!
First up, there are a few ski areas that are already closed, not necessarily due to Covid, just because this is the time they shut it all down. Such as Roundhill, they closed last Sunday September 19. Lyford closed on Sept 22, the warm weather got them.
Closing this weekend. Mt Cheeseman and maybe Mt Dobson. There's an interesting story at Dobson, they have TONS of snow, but we understand they need access over an adjacent farm, which appears to be problematic. So they will possibly be closed, or not … Today they posted a tease of heli access to Dobson! Yep, that works! And look at that snow, photo taken September 23!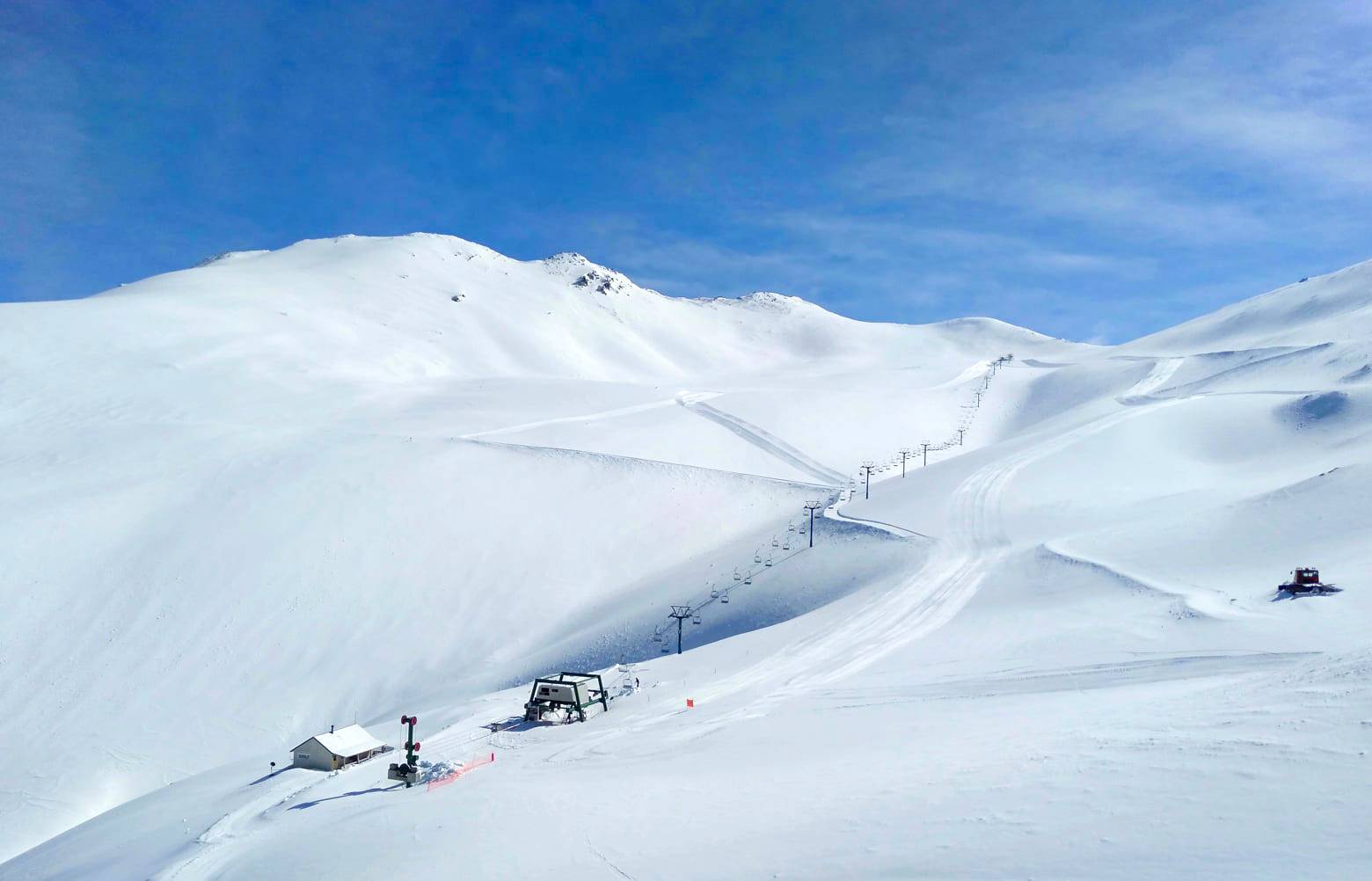 The clubbies are a bit more flexible on dates, but it looks like Craigieburn is open until October 3 with awesome spring skiing still. Olympus is planning to stay open until 17th of October!!! They say they have great snow from the Top Hut up. We'll report on the rest as they announce the dates.
Ruapehu will be hanging out for Aucklanders to be released and their published closing dates are October 25, but they have suggested that they remain intent on extending the season into November, as long as the conditions allow. So tons of time. We note today that over the past 24 hours they have had over 250mm of rain which has seen them lose critical trails, Turoa was closed today to let it drain out, let's hope all is good.
Great new also out of Ruapehu for all those Aucklanders affected by Covid lockdowns. For anyone in Auckland and Northland who is unable to use their season pass more than four times this season, they are offering a 50% credit toward a 2022 season pass. Full credit to RAL, Covid has been tough on their business.
Right, so further South. Mt Hutt has been on fire this season and their snow pack is still primo. So much so in fact they have asked their followers about extending their season until Oct 25th. Yes they did!
Further south, Ohau has had a bumper year, but October 10th is the last day, there's still time. Treble Cone's last day is October 3, with sister mountain Cardrona opening extenbed to October 24.d
Finally, The Remarkables, open until October 17, and Coronet Peak closing this weekend, September 26th.
Snow and Weather?
OK, it's spring so we can expect wild weather. Like today in Canterbury, wind warnings, again!
The story for the next few days is simple. Heavy snow for the Southern Lakes on Friday night and Saturday, gradually clearing Sunday to a beautiful day Monday! Same story for Ohau. Some reports suggest 50cm of snow, we don't think so, but it's going to be amazing Monday. We hear they are possibly closed Tuesday for a staff function.
In Canterbury there's … wind, and then snow Saturday and Sunday, clearing nicely next week.
And in the north, Ruapehu gets hammered with snow Monday and Tuesday, breezy but clear day Wednesday!
But it's spring, so check the snow report before you go!
Lastly ...
We'd like to give credit to Ruapehu again for looking after their season pass holders of Northland and Auckland. RAL has their own issues, but they are standing by their guests which we think is awesome, well done! Thanks also to Shane Buckingham, HOD Grooming Whakapapa for the amazing photo!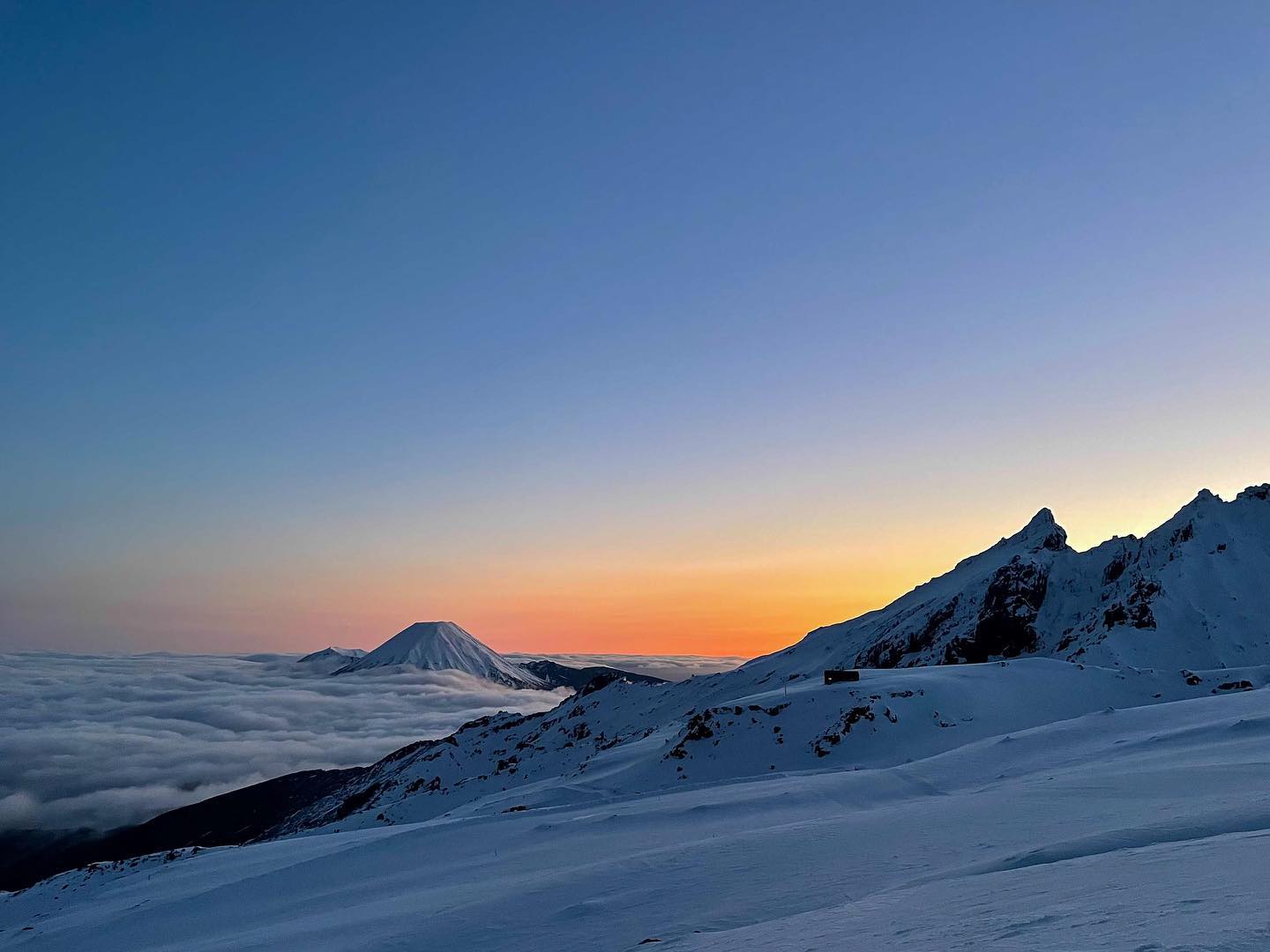 Enjoy spring!