While the rest of us are all on beaches, fishing, tramping the mountains, or just waiting for winter to roll on again, there's still plenty happening up at the ski areas despite the lack of snow! There's annual maintenance on everything from groomers to lifts, and all those upgrades and improvements that make our winters just a little bit easier and more enjoyable.
Some years we get even luckier and a new lift arrives, like it did last year at The Remarkables. This year however, and despite COVID 19, we've got not just one but two lifts being installed on ski areas around the country. Exciting!
Mt Hutt - New 8 Seater!
One of those lifts, as you might know, is the replacement of the Exhibition Quad at Mt Hutt. There's no new terrain being opened up, but the 30 year old Quad is giving way to a state of the art high-speed 8 seater, the first of it's kind in New Zealand! What it will mean? More people moved more quickly, and very importantly, fewer closures due to wind. So far they have had 88 concrete trucks up the hill delivering over 1000 tonnes of concrete, the lift towers are now all in place, and the drive station installation is about to commence. We're hoping to head up there soon and check out progress. Photo: Mt Hutt, tower install March 2, 2021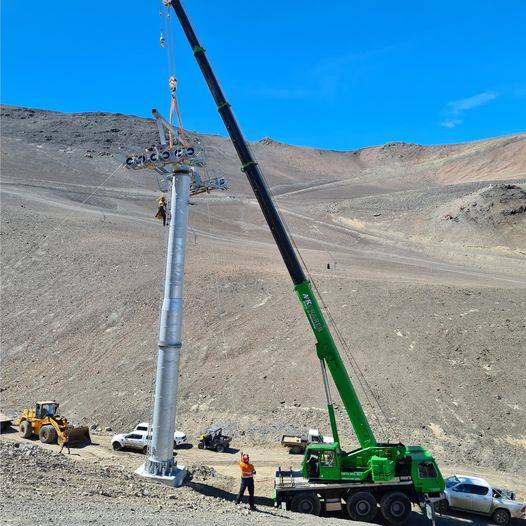 Cardrona - New Lift and new Terrain for 2021 in Soho!
Further South, Cardrona has also been busy, especially given the late announcement. If you remember, two years ago they announced a new lift in "Pringles", the area below Captains. They even installed some of the towers, but in the process some little critters, lizards in fact, were discovered in the way. Sadly, instead of opening in 2020, the project lay idle.
You might recall that in 2018 Cardrona announced an agreement to roll over the back into Soho Basin, which ultimately will make them the largest ski area in NZ by far. It's awesome to see then that for 2021 the first terrain will be opened up in this area using the old Pringles, sorry McDougall's chair! It's heading across into Willows Basin (made famous by the movie) and opens up 65 hectares of new terrain. It's just a small corner of a total of potential 500ha of new terrain, so it's an awesome start. Pic: James Mulcahy/Cardrona with our lift approximation (we think it's about right?)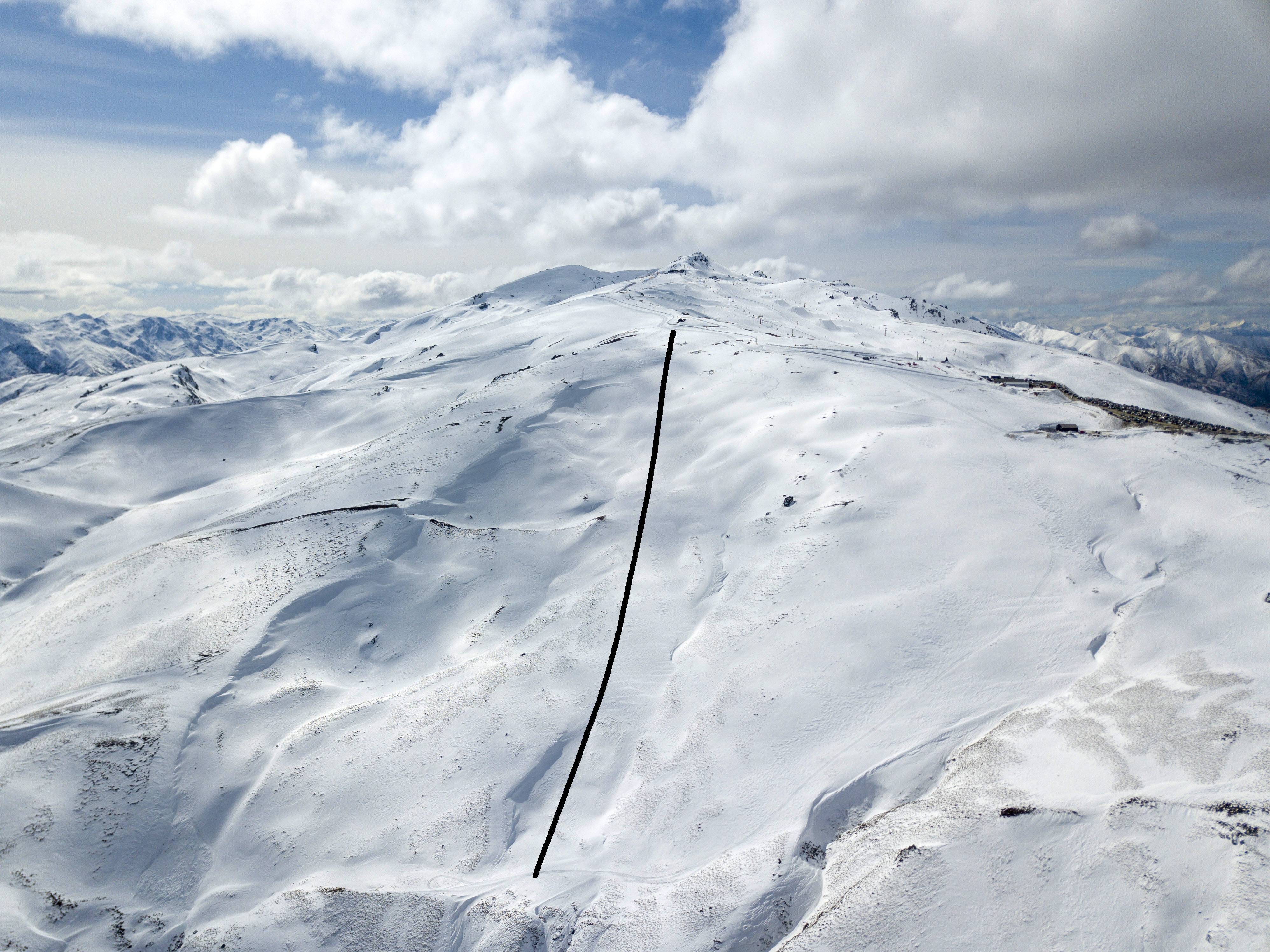 That's an awesome commitment by Cardrona, as it should help spread the crowds a little more and give us some fabulous new (intermediate) terrain choices. Being at a similar altitude to the other lifts means we should also see more reliable snow conditions. We've calculated the top is probably around 1700m (50m higher than the base'ish) and the bottom around 1450m (about 50m lower than the Whitestar base), so with a vertical of around 250m it's pretty similar to Captains. Our terrain calculation here is also a guesstimate, but it might help you understand where in fact the lift is going. Graphic: Cardrona, with our rough estimate of terrain and lift location.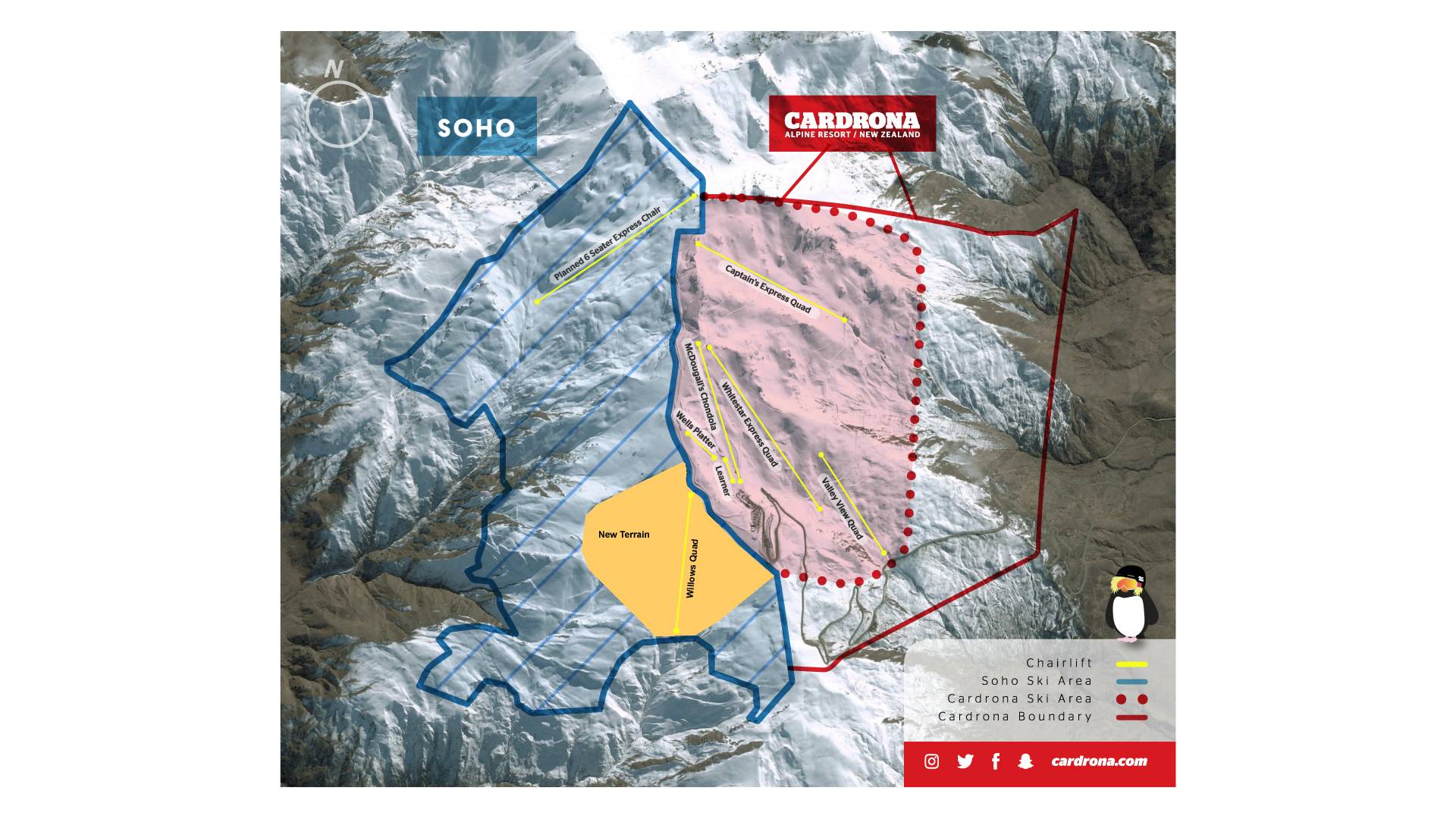 We need to congratulate both ski areas, in fact all ski areas, for not just opening in 2020 but delivering a great ski experience despite all the challenges they faced. And a huge credit to both Mt Hutt and Cardrona for making substantial financial commitments this summer, despite COVID.
We're looking forward to riding the new lifts, and can't wait for the 2021 season. Don't forget that if you missed out on the super earlybirds, discounted season passes are still available.
Bring on Winter!