If you're not sure where "The Mackenzie" is, think of the middle of the South Island - roughly from Fairlie, down to Tekapo, and through to the Lindis Pass. Pretty much all the spectacularly beautiful stuff, including stark tussocklands, aquamarine lakes, and yep, stunning mountains galore including Mt Cook, NZ's highest peak. If there's a place to inspire you it's the Mackenzie! And not just by day, as by night it's a place where looking up is a thing, given it's an International Dark Sky Reserve. It's a perfect winter destination and very different to the Ruapehu, Wanaka or Queenstown experiences. If a more intimate, laid back experience is your thing, then this is the place for you this winter.
Skiing in the Mackenzie
The Mackenzie has three commercial ski areas and one club ski field as well as heli and glacier skiing, offering a huge variety of experiences.
Mt Dobson, close to both Fairlie and Tekapo, has the highest car park in New Zealand and is renowned for its natural dry snow, trails for all abilities, a huge learners area with all day sun and wide-open, uncrowded runs. In fact you'll often see funny Facebook posts of the "crowd" on their triple chair (there's never a crowd!). Dobson has been family-owned from the beginning and it's got a very down to earth feel about it. There's no fancy café but there's great coffee, Fairlie Bakehouse pies (yum!) and great skiing. It's how skiing used to be in New Zealand.
Further south near Tekapo, Roundhill is another family-owned area and it oozes character. It's an easy drive and while not as high as Mt Dobson, it does boast the biggest, baddest lift in New Zealand. Yes, the world's longest and steepest rope tow and Australasia's biggest vertical drop (783m). That aside, Roundhill is mostly centred on beginners, intermediates, and families, with a rope tow and poma for those learning to ski, and 2 T-bars accessing wide, groomed intermediate trails with lots of natural dips and curves. It's a very relaxed, social, family atmosphere in a spectacular environment. On a fine day don't miss hanging out at the von Brown hut, a small bar near the top of the mountain overlooking Lake Tekapo with views all the way to Mount Cook. You can warm up inside or stay outside and take in the scenery while enjoying a drink, snack, and a good yarn. If you're from the North Island, you might find this bit hard to believe … it's generally so quiet that you can park your car right next to the slopes, break out the BBQ and deck chairs and set up camp for the day - Ski in/ski out BBQ!
Continuing your southbound journey, at Lake Ohau is another not to be missed experience - Lake Ohau Lodge and Snow Fields. Owned by Mike and Louise Neilson it's another unique, family-owned experience. The Lodge is famous for its rustic atmosphere and home-style meals while the ski area is down to earth, uncrowded with some of the best snow and views in New Zealand. For a smaller area it offers a lot; a warm and cosy café, snow making across a beginners area with a magic carpet, a progression to a poma, then a double chair that takes you to the top. From there you can choose one of the trails down the mountain, ski the bowls or, if you're adventurous, start hiking the ridge - Ohau is famous for some of its easily accessible side country. It's also an ideal place to hang with friends and family, and then spend a cosy night in the Lodge. It's an experience you won't forget!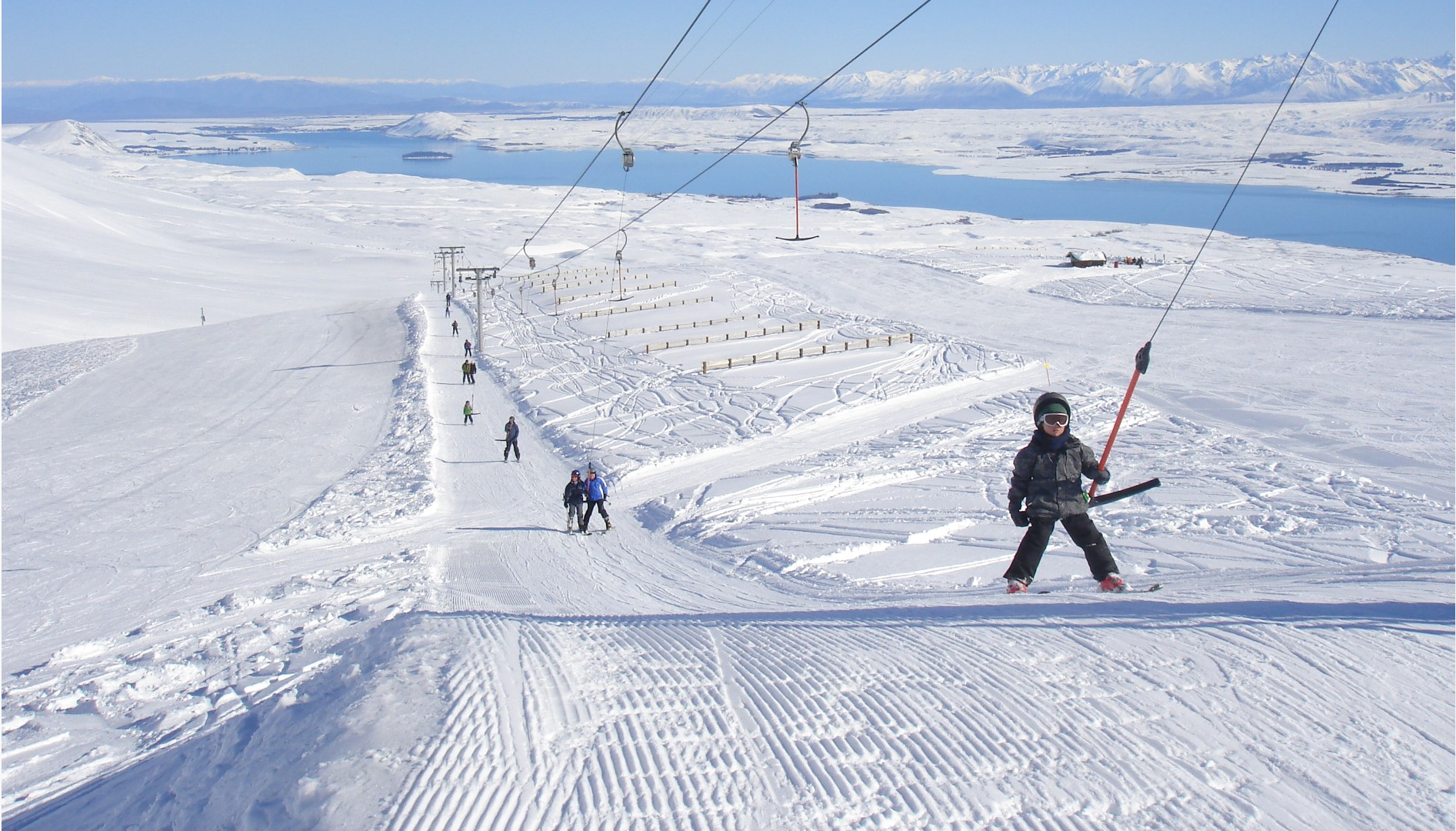 Roundhill Views
Getting to the Mackenzie
If you're travelling from the North then Christchurch is your best bet to fly into, rent a car or campervan and then hit the road for an easy two hour drive to Fairlie, or two and a half hours to Tekapo. You will want to stop along the way! At the very least take a break in Geraldine for a 'foodies delight' - visit the Barkers shop for good deals on jams and preserves and check out Talbot Forest Cheese for lots of tastings and you'll be guaranteed to walk away with a handful of truly delicious local cheeses. Then there's all that scenery smacking you in the face around every corner, so allow for regular photo stops!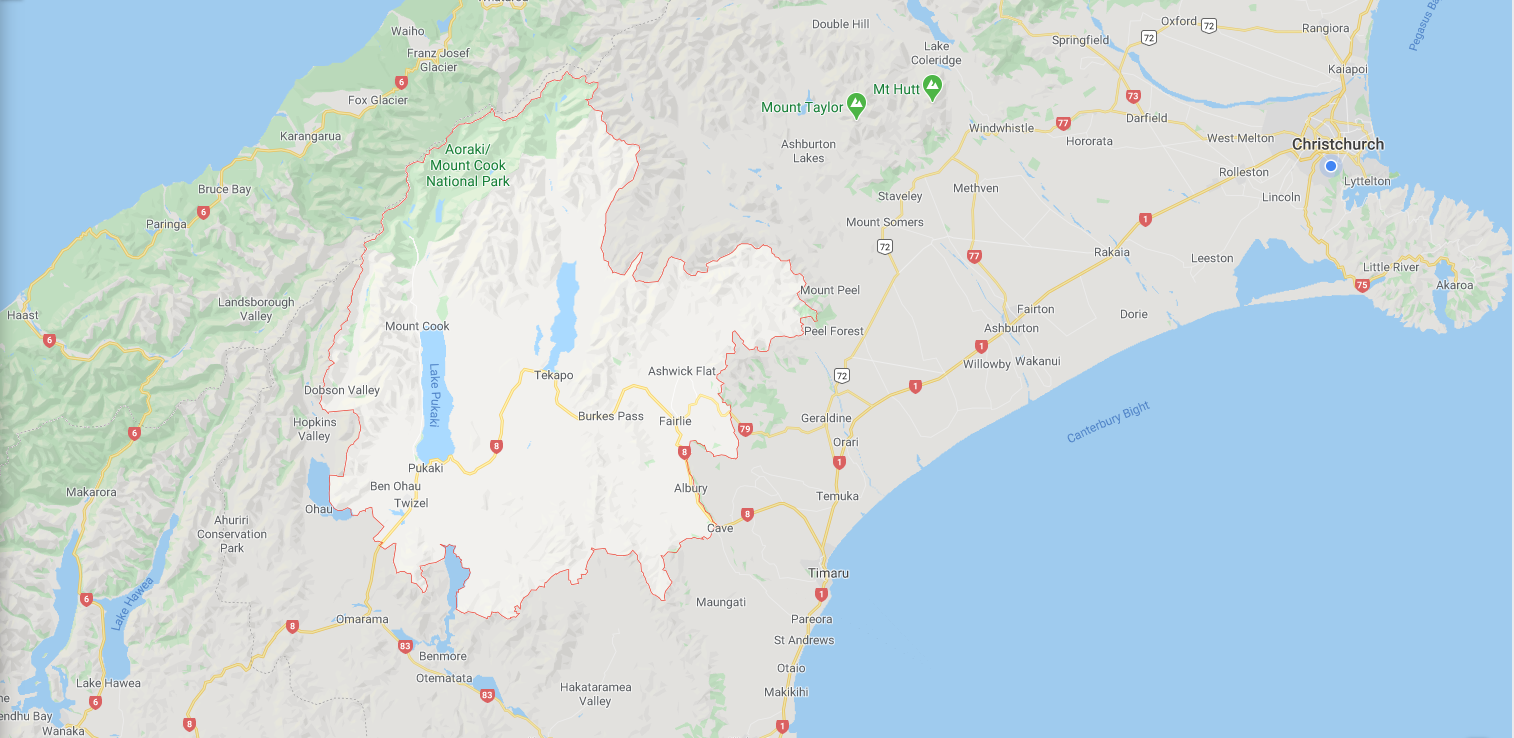 Top 10 Places to Stay in the Mackenzie
Fairlie and Tekapo are the two largest towns in the region with Tekapo offering the largest range of accommodation. But it's a diverse district with numerous gems - here's a few of our favourites:
Of course, there are many many more places, this is just a small selection.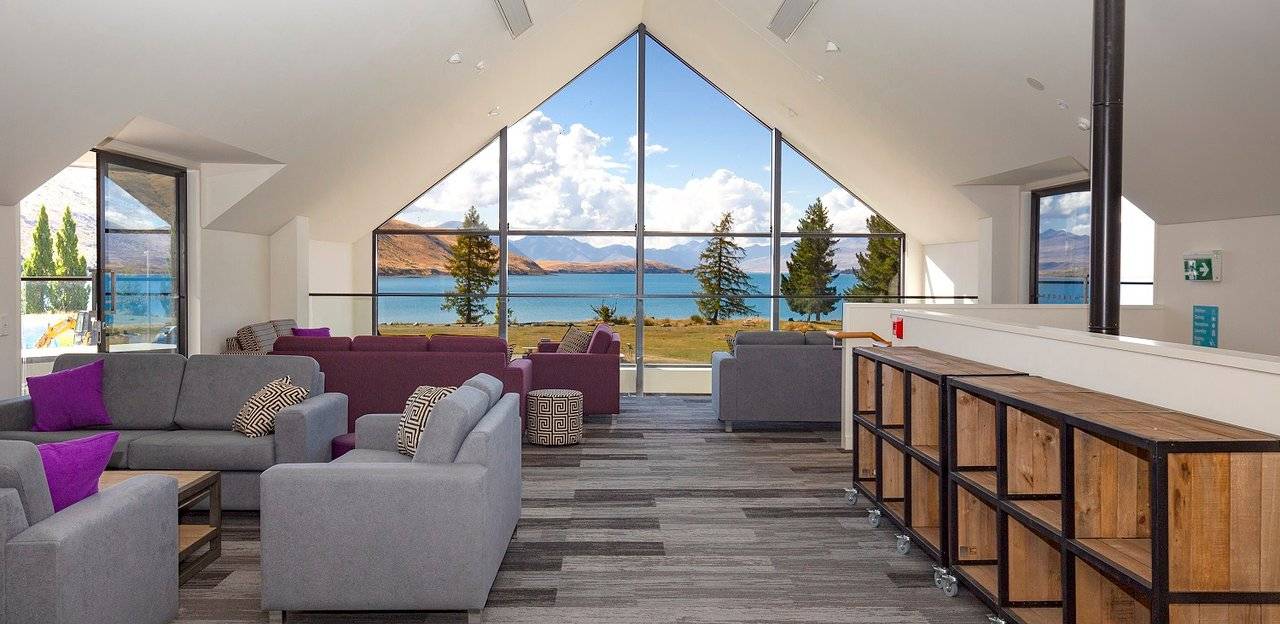 Tekapo YHA Lounge
Top 10 things to do in the Mackenzie (other than skiing)
There's no shortage of activities in the Mackenzie. Ride a bike, walk one of the many trails, watch the stars, soak in hot pools, head out fishing, take a scenic flight. Yep, this place is all about nature. Sure there's less in the nightlife department that you'll find in Queenstown, but if a relaxed holiday with friends and family is your thing, then this is the place. Here's a few starter ideas.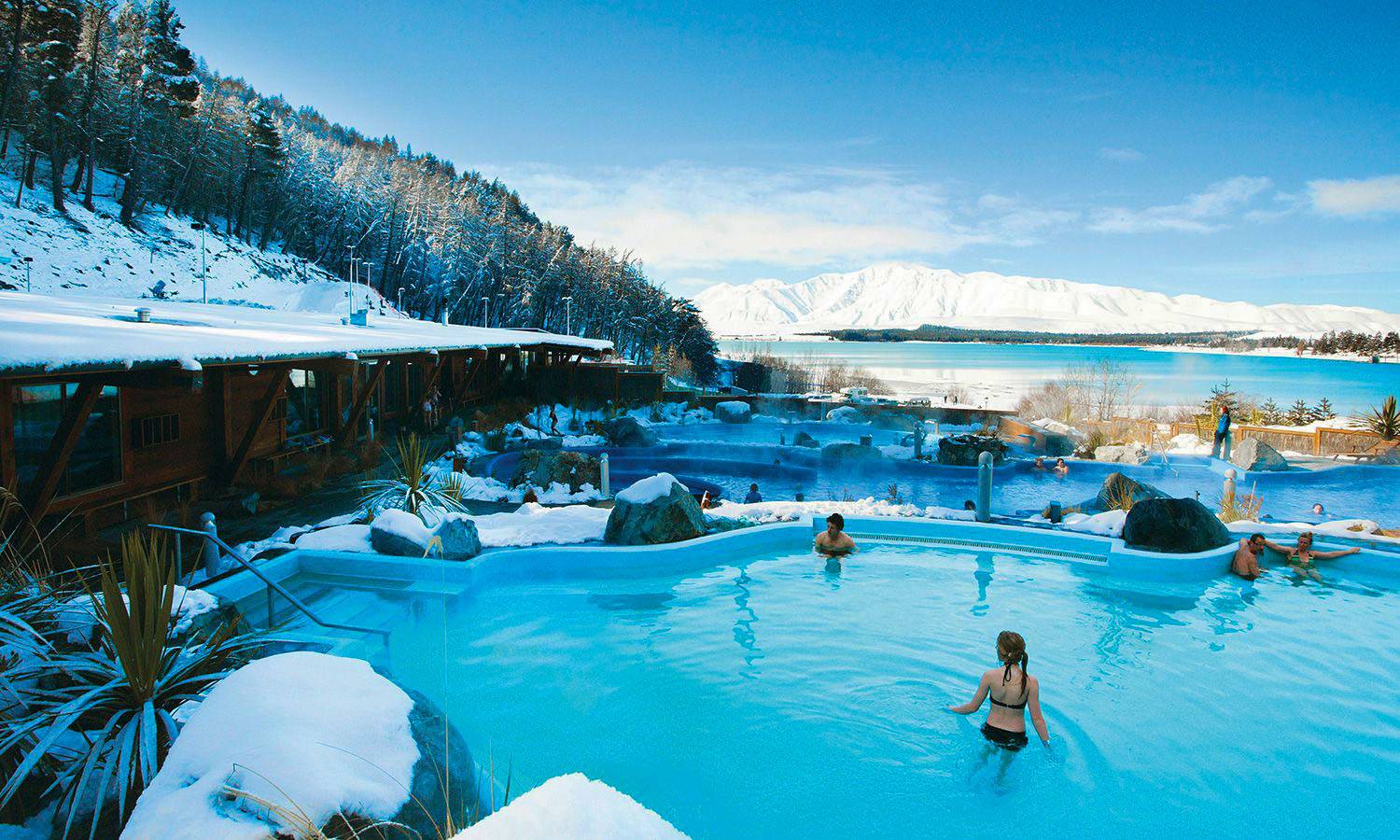 Tekapo Springs
In Summary …
The Mackenzie is one of our favourite places to ski, especially with families. It's laid back, affordable, there's lots to do, and it's just "easy". It's also a perfect complement to a larger South Island ski trip. Fly into Christchurch, check out some of the Canterbury fields, linger in the Mackenzie, the wind up in Wanaka and Queenstown. The perfect winter road trip!